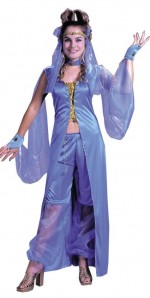 Full length vest with arm veils and jeweled cuffs, capri style pantaloons with gossamer legs, belly chain, headpiece, and choker. Fits sizes 4-14
Sale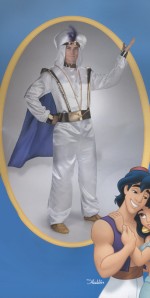 If you are looking for a deluxe Aladdin Costume, this one fits the bill.
Character jumpsuit, vest with attached cape and turban with drape and feather. Adult size 42-46. 100% polyester. Sandals not included.
Sale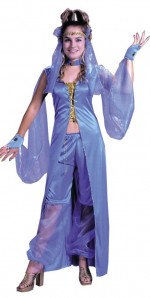 A costume that fits the larger dreamy genie.
Full length vest with arm veils and jeweled cuffs, capri style pantaloons with gossamer legs, belly chain, headpiece, and choker. Plus size 16-22.
Sale